SWIG Hip Flasks have Outfit Changes for 2016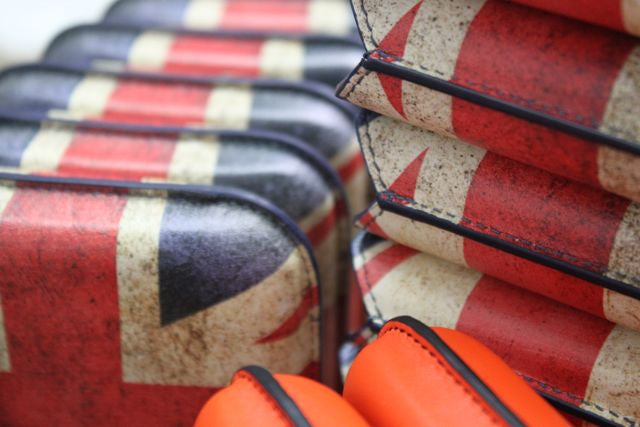 What am I going to wear?! 
Stereotypically not something you would hear from a 20 something, Northern Irish male…
OK you got me - I'm a throw on a shirt and a pair of chinos kind of guy… but my SWIG hip flask is something I take more than 2 minutes to dress! So the question now becomes what "outfit" (or pouch) am I going to select for the occasion? 
It might sound mad, but you wouldn't wear jeans and a Hawaiian shirt to a funeral – it's the same concept with SWIG. I would de-robe my SWIG from its bright orange pouch for a funeral, but if I was rocking my way across Europe – the louder the better!
Here's some of my favourite SWIG hip flask "outfit changes" for the events you will experience in your life.
1) A Sporting Event
Wind, rain, hail or shine, there is a SWIG hip flask pouch for every sporting adventure. I especially love this blue executive with the snow, and I'm sure it's not reflective of the fiery contents!
2) A Night on the Town
Don't be afraid to stand out from the crowd, a bit of pink never hurt anyone. (disclaimer: we were assured was manly contents in this one)
3) A Networking Event
I have to admit, the yellow executive is one of my favourite pouches in the collection. It brings sunshine to any rainy, or nerve wracking day.
4) A Backpacking Adventure
A SWIG hip flask is best shared, and you guys have knocked me out with some of the pictures I've received. Check out that view man!
 5) A Wedding
Having an outdoorsy wedding? This executive green SWIG hip flask just adds to the subtle theme (the suit doesn't do any harm either)
6) A Christening
An occasion to be celebrated, but I feel the executive brown SWIG hip flask is about right for this, you don't want to detract from the main event.
7) A Holiday
This snap was captured on one of the last days of our holiday last year, the executive blue SWIG hip flask just added to the magic of Islands of Adventure.
So… next time you're leaving the house... Remember 
What will my SWIG wear tonight? 
These are just a few that have popped up in the last year or so, but my awesome society members are sending me snaps from their SWIG moments on a daily basis. If you haven't shared yours yet, sign up here and drop me an email! 
Stuck for outfit changes? Find our pouch range here.
Cheers!
David (#00000) 
Share this