My evening at the Echlinville Distillery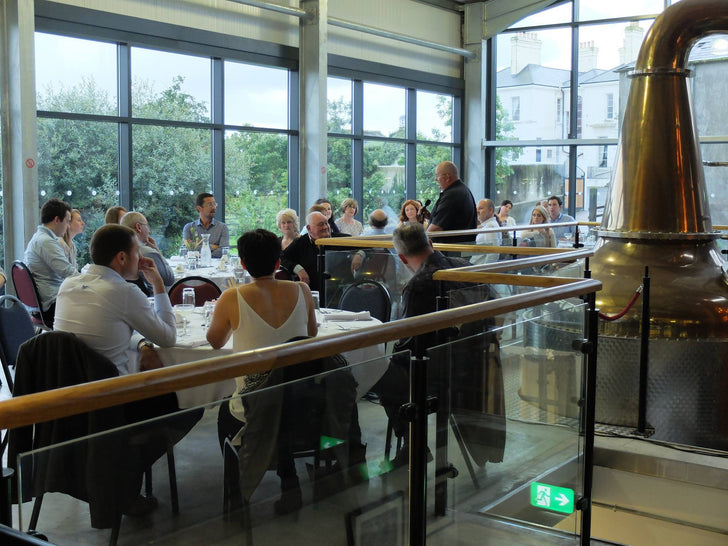 A couple of weeks ago Nicole and I picked up our favourite SWIG flasks and visited Northern Irelands first licenced distillery in over 125 years - distilling its first spirit in 2013.
Echlinville Distillery is based down the Ards Peninsula in a wee village called Rubane, and were celebrating the launch of their new ShortCross Gin.
We were among some of the first to be shown where the spirits are produced, and heard the story of how Echlinville distillery was born from Managing Director, Shane Braniff. Absolute legend. It looks like he's renovating a local hotel so people can visit and stay. Looks awesome.
I was really pleased to be beside a fella' called Gerry White. He is one of Shane's business partner and the brains behind the 'Jawbox' Gin brand. I actually love their branding (and appreciate the design work of the guys at Drinksology in Belfast too). They plied us with the stuff on the night and I've since bought bottles. Shame I can't buy them from Amazon though! 
I have to say, the supper was awesome. Anytime I'm fed duck, I'm a happy man. Everything was infused with one of the gins produced there. Nicole was driving so I of course ended up doubling down on everything. I really wish I had of stored them in my SWIG instead. It all went down waay to quickly on the night!
If you get the chance to visit, definitely call by and take a look. Don't worry if you aren't a gin lover, their "Feckin" whisky is also a great shout.
Cheers,
David (#00000)
Share this