SWIG Hip Flasks USA Launch 2016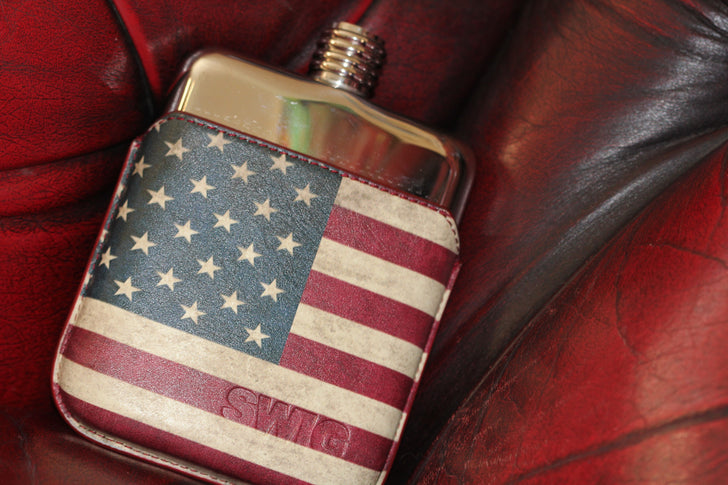 **I'm giving all USA orders in August free shipping. Usually costs about  $15! Buy all you can now friends :) Just go to checkout and choose the free shipping option**
Great news! SWIG was accepted onto the Propel Programme. It's a Northern Irish Government funded program.. ! (Eye-Spy David of SWIG in the picture :D) . We're a few months into it now and it's helping SWIG propel itself into a truly worldwide brand.
There are some awesome funding opportunities- but I've got to hit a variety of milestones to be eligible. The biggest (and hairiest) of the targets is to send 25% of my hip flasks to USA in August.

Now, I only had myself to blame as i set the milestone (DOH), but rather than cry and miss it- I thought I ought to plead with my USA customers for some help. So I sent the e-mail below to a select group of my best American Swiggers... Did I miss anything!?

- How did you come across us?
- What occasion were you buying a SWIG for?
- Have your friends/family got a hip flask?
- Have you bought an accessory such as a pouch or funnel after your first order?
- Are hip flasks popular in your state? Did your one go down OK?
- What should I be doing differently? Did everything go OK with your order?
- Would free USA shipping help convince you to order again?
- How can I make SWIG more USA FRIENDLY?

I also asked them if they had any suggestions of which state to visit on our launch... Also for when me and Nicole (my fiance) are to drive down the east coast on honeymoon next year!
So If you are reading this and I didn't get in touch.. Give me a shout at david@swigflasks.com. 
Share this