SWIG Society's Got Your Back! (Hip Flask 'Lost n Found' Benefit)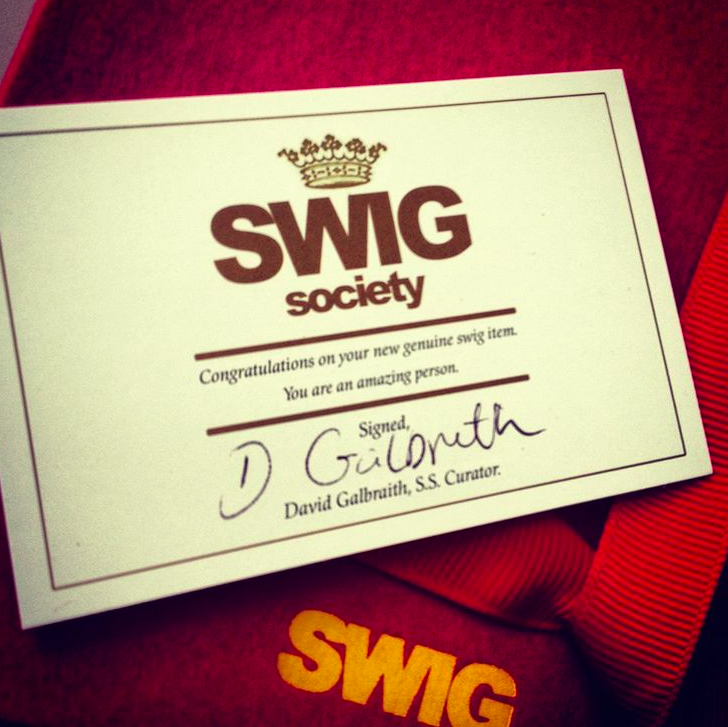 Lost n Found...
I'd like to say it was a cold and rainy day, with a storm brewing… just to set the scene of any good story. But on this rare occasion it was in fact sunny (spoiler alert; like the ending) when this email came through.
Dear David,

On my regular run this morning I found SWIG hip flask numbered 01234.  This was on the South Cornwall coast path between Lizard Point and Lizard Light House.  Do you think you could help to reunite it with its owner?

Yours
Sarah L.  (Telephone 01234 XXX XXX)
And so the search began! Who was this poor mysterious soul who has lost his/her SWIG hip flask and how on earth was I going to get it back to them? But then I realized they had registered with our SWIG Society, and low and behold I had a contact number…
"Hey Dean… you registered your SWIG with us in January last year! Well… We've had the SWIG hip flask handed in from someone who found it in South Cornwall! Was this yours or one you gifted? Cheers! David of SWIG"
Not 2 hours later… we had an address for the lost SWIG Hip Flask…
"Hi David. Oh wow! Yes, was a present for my wife who lost it yesterday, so you and whoever handed it in are absolute superstars! How can we get it back? (We're returning home tomorrow). Dean"
And so they were reunited once more with the help of an awesome jogging hip flask fairy.
Hey Sarah
See attached screen shot! They are absolutely delighted to have it handed in... we will arrange a courier pick up or if you want to go down to the post office we can refund you the cash - whatever suits you better :)
Cheers again!
David
And so we have our happy ever after, or should I say SWIG ever after. Register here now to join our SWIG Hip Flask Society to enjoy even more perks. SWIG out.
-David of SWIG® Hip Flasks (#00000)
Please note: names/locations have been changed to protect identities
Share this